There are not just UNESCO sites around Třebíč but also other interesting places worth visiting – i.e. chateau and it´s gardens in Moravské Budějovice, chateau in Náměšť nad Oslavou and Buďišov, historical city center Jemnice and others.
Jaroměřice nad Rokytnou – castle
Jaroměřice nad Rokytnou – chateau The original medieval stronghold was rebuilt into a renaissance and later into the baroque chateau complex with the church of St. Margaret. It is surrounded by the park in the French style and continues as an English park on the riverside Rokytná. The castle is furnished with period furniture and precious collections of musical instruments, porcelain, paintings etc. You can choose among three visit tours. Tour A and B include all rooms inhabited by the nobility. Tour C is intended for visiting the Church of St. Margaret.
More about castle JAROMĚŘICE NAD ROKYTNOU you can see at websites http://www.en.zamek-jaromerice.cz/About-us.html
Contacts: tel. +420 568 440 237, e-mail: zamek_jaromerice@wo.cz
Náměšť nad Oslavou – castle
A medieval castle was rebuilt into a spacious renaissance chateau in 16th century. The castle chapel is remarkable for its architecture and baroque equipment. Chateau library is famous for its rich bibliotheca, stuck and fresco paintings. The interior of the castle offers a unique collection of tapestries from 16.-19.th century. The chateau is surrounded by extensive park, fallow deer is kept here.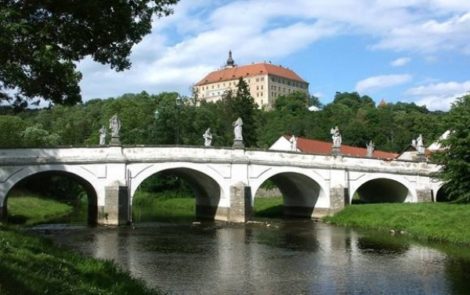 More about castle NÁMĚŠŤ NAD OSLAVOU you can see at websites http://www.zamek-namest.cz/en/
Contacts: tel. +420 568 620 319
Jemnice town – historical centre
Jemnice is both originally medieval royal town and the southernmost town in Třebíč district. There is a Romanesque church of St. James – the oldest building in Moravia. You can find here also mausoleum of family Pallavicini. The Jewish quarter in Jemnice used to have 31 houses, nowadays there are just 25 houses. The Jewish community of Jemnice belongs to the oldest communities in the Czech Republic – the first mention comes from 1336. Jewish cemetery and Jewish quarter are free to visit.
More about historical centre of Jemnice town you can see at http://www.tic.jemnice.cz/english/
Budišov – castle
There is a depositary of the Moravian Museum which has been accessible from 1991. You can admire here an extensive collection of specimens of birds, mammals, amphibians, reptiles and fish from all over the world.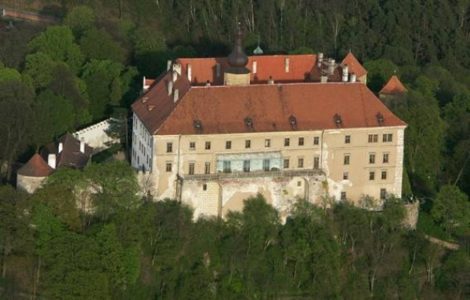 More about castle BUDIŠOV on websites http://www.oubudisov.cz/
Contacts: tel. +420 568 875 198 or +420 737 823 873
Dalešický pivovar – brewery
Dalešice brewery Dalešice brewery was founded probably at the end of 16th century. It was used as an industrial brewery from 1882 to 1977. A famous Czech Film POSTŘIŤINY was filmed in the brewery's area. Beer produced in Dalešice brewery is brewed according to traditional recipes and by traditional brewing equipment. You can participate in a tour and see the brewing process and taste the beer in the brewery restaurant during summer.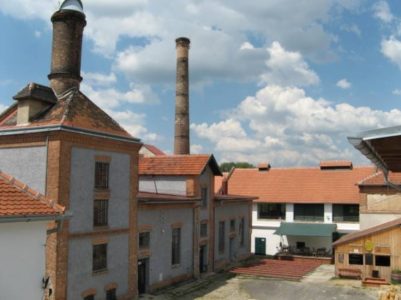 More about brewery of Dalešice you can see at http://www.pivovar-dalesice.cz/english.php
Contacts: Tel./fax.: +420 568 860 942, tel.: +420 777 718 568
Babylon – lookout tower
Babylon – view-tower Babylon, the originally 40 m high view-tower close to the Kramolín village (25 km from Třebíč), was built in 1831 by the count Haugwitz. It was reduced by one floor because of a cannon shooting in 1866. Opening: May-September on Saturdays and Sundays 2 p.m.-5 p.m. Other time by appointment with the manager: Jaroslav Odstrčil, Kramolín 17, tel: 568 645 317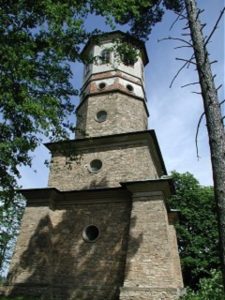 More about lookout tower BABYLON you can see at http://www.aneris.cz/rozhl_kramolin.html
Dukovany
Information Centre of the Dukovany power station Professional guides, working in the Information Centre, provide visitors with an erudite explanation on the power station and nuclear power engineering. All visitors can acquaint themselves on the exhibited models with the reactor and the reactor unit, deposition of the spent nuclear fuel and other technical information. Open daily, Monday – Sunday 9 a.m.- 4 p.m., on the first Monday of every month – closed.
Information centre of Dukovany Nuclear Power Plant – more at http://www.cez.cz/en/power-plants-and-environment/nuclear-power-plants/dukovany.html
Contacts: tel. +420 568 815 519, infocentrum.edu@mail.cez.cz