Třebíč, like the entire Vysočina region, is a place that is not affected by mass tourism.
Here you will find a wide range of leisure opportunities, from UNESCO World Heritage Sites to hiking in the scenic Highlands or cycling.
Cyclists are welcome at Joseph1699.  Bicycles can be stored in a locked garage, where e-bikes can also be recharged. You can rent tools for minor repairs, we will advise you where to go on a trip. The Vysočina region around Třebíč is an ideal place for cycling enthusiasts. You can find some of the many options that you can choose on the HERE page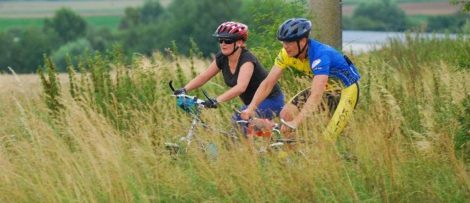 You can also diversify your stay with a tour of the Třebíč UNESCO monuments. The hotel is part of them, as it lies roughly in the middle of the monument zone on an elevated position with nice views of the city. You can also visit the Třebíč chateau with the basilica of St. Prokop or city tower.
For hiking trips through the picturesque landscape of the Vysočina region around Třebíč, you can use the information HERE.